Blog
We at BIRK Staffing are excited to introduce our new blog page!  It will cover updated information about the job market and mention hot jobs that BIRK Staffing has available.  Also give you a better idea of the type of jobs as well as some of the hot suburbs we do staffing for.  For example Elk Grove Village, Itasca, Des Plaines, Wheeling and the Northside of Chicago are some of the hot beds of activity for BIRK.  We have plans in the works of opening a new BIRK Staffing in the Buffalo Grove or Arlington Heights area.  That location may change as we get closer to the opening.   This is done because we have several large corporations in the Rolling Meadows, Schaumburg and even Libertyville areas, we would be able to better assist them if one of our offices were farther north.   BIRK Staffing does do hiring of high level management positions,  administrative/office and skilled and unskilled labor.  The skilled labor positions include maintenance mechanics, manufacturing supervisors, certified forklift drivers, and department leads.  Stay tuned for more information.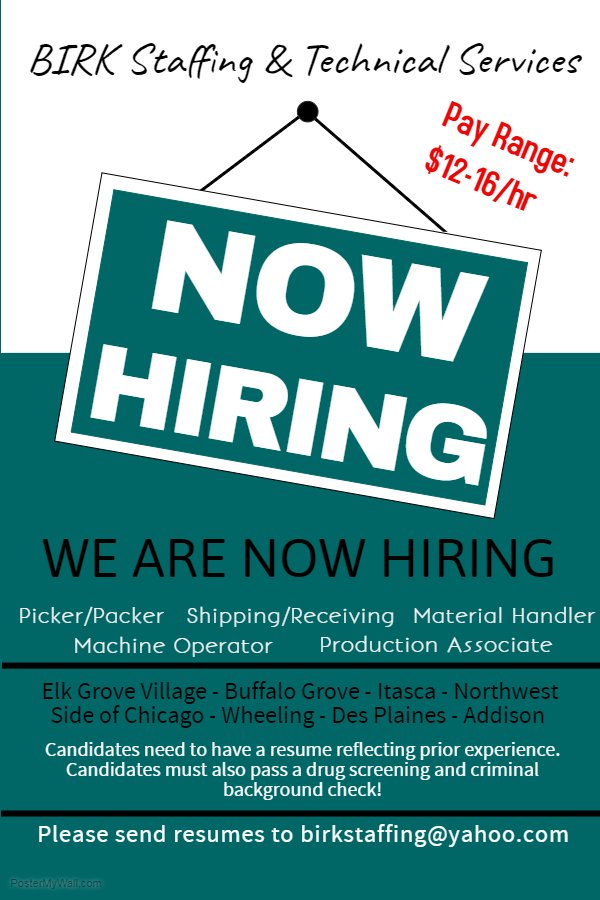 Congratulations to the winners of the BIRK Staffing Turkey Raffle:
Cajethan N.
Robert S.
Denisio P.
We should be announcing the winners for the BIRK Staffing Turkey Raffle on our FACEBOOK page shortly!!!!!  Yahoo!!
BIRK Staffing Turkey Raffle for Thanksgiving!!!
BIRK Staffing is hosting a turkey raffle for all our current employees!  All you have to do is "LIKE" us on

FACEBOOK

and you will be automatically registered for the raffle.  BIRK Staffing will deliver the winner's turkey to their job on Tuesday November 21 at the end of your shift!  Just in time for THANKSGIVING!!!!!! There will be several winners!

FINALLY! Charles Manson died at 83!  One of the most heinous and crazy people to walk the earth! Deputy district attorney who prosecuted Manson summation was spot on:  "Manson was an evil, sophisticated con man with twisted and warped moral values."  It is amazing how someone who was so crazy and had no compassion for anyone or anything – a true sociopath could influence so many intelligent people. 
It is truly unfortunate that all this sexual misconduct with powerful politicians (Al Franken, Donald Trump, Roy Moore), powerful entertainment people (Harvey Weinstein, Kevin Spacey, Bill Cosby, Bill OReilly) and it seems that nothing is truly done about it.  Apparently, it goes on for years, decades or more.  These people come across as honest and decent, but turn out to take advantage of the privilege of their success and taint it with disgusting behavior they deem as okay!  In today's society you have to be so careful, and need to protect our children from those who appear helpful, but are predators. It's a sad thing that we learn not to trust anyone anymore.  
Blake Shelton was chosen as People magazine's "Sexiest Man Alive"including being extremely good looking and charming, as well as a talented country star.  So far he has attributed this to the "Power of Hoda"! Hoda Kotb is just one of Blake's biggest fans!  Blake plans on rubbing it in with Adam Levine from the "Voice"!
Promotional Items for BIRK Staffing Temps!
BIRK Staffing enjoys providing cool swag for our temps for all their hard work! Check out our swag Ear buds, Car Chargers for all types of phones and flashlights that charge your phone and break your car window if you have too!  BIRK Staffing respects all our temps and knows they are the hardest working people out there!  Our business model is temp to perm for our labor temps, but also provide high level direct hire jobs!  This is also done for the office positions! Contact us today (847)390-6990 if you are looking for great companies to work for!
Phone Interviews
How do you handle the phone interview without freaking out? In this economy a lot of companies and recruiters do not want to waste your time coming in for an interview yet. Companies time management is key for them. So preliminary discovery is very important, and proves to be productive for both the candidate and company. The concept of a phone interview can be as stressful as an interview in person for some people.  Here are some basic theories that work!

Your phone picks up all sounds around you – Most updated phones can pick up all the noises around you.  For example, babies crying, kids playing, loud vehicles, TV's, wind and many others.  Make sure you are in a quite area that you can concentrate on your answers and questions you may have for the interviewers.
Preparation – Make sure you have your resume handy – Have your reference information, as well as your educational information.  I know you think you know everything about your own life!  But when nerves come in to play mistakes can be made.  Your looking to make your best first impression. 
Don't wear your PJ's – We all like to be comfortable while home – but not for a phone interview.  Be showered and dressed – I would also be at a home workstation with your laptop.
Speaking – This is the opportunity to be articulate, knowledgeable and show your presentation of grammar skills.  It is a full reflection of the picture they will create in their own mind.  You know sometimes when speaking to someone you've never seen, based on their voice you create an image of what they will look like. 
Following up – The follow up is the most important!  Don't forget to ask for the email, correct spelling of their name or look them up on "LinkedIn".  Send emails to whom ever you spoke with thanking them for their time and the interview.  This amplifies your interest in the position, and reminds them of you.
In today's market many companies are trying many different methods to interviewing.  Including heavy usage of employment recruiter's and staffing agencies.  The phone interview is just one of them, but has been very time management sensitive.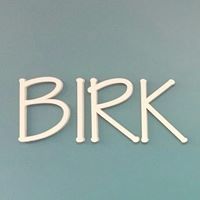 Effects of Technology in Application Submission
In today's market technology is moving at lightening speed.  It seems every 6 months we are dealing with new software and constant updates.   But remember once you put that resume out there is social media or submit it to a website for employment.  It's OUT there!  Making critical mistakes defeat all the time and effort you put forth to get it out there and now you may not be able to correct it!  Some very common mistakes are of course, spelling, grammar, and the worst -(incorrect phone or email address).  Here is a list of mistakes that can really impact your search, especially if you are looking for big bucks!
Complete application – If you really want to look like you don't care, have no attention to detail, and can't follow directions – don't complete the process/application or put in "see resume"! An application is a legal document that can only be filled out by you to be valid.  It will be a part of your employment record if hired.  Make sure to carefully read the paragraph where you sign it, most of the time is states that if you falsify information it is grounds for termination.  This is why most employers want it done correctly and complete.
Email – Today you can have several emails.  So my suggestion is make one specifically for your job search.  Make sure it is professional and does not reflect anything negative or not politically correct!  This is definitely a reflection on you and says something about your character.  Also, make sure on your application or resume it is correct and not misspelled.  Otherwise you will wonder why no one is contacting you.  You would be surprised how many people have incorrectly spelled email addresses on their resumes.
Social Media – Make sure that your personal social media is blocked from the public during your job search.  You may be someone with a good sense of humor and think something is funny.  But if a potential employer sees it and disagrees, it could cost you a job and you may not know that is the reason.  Everything you put out there on-line is out there forever – that is the rule you should live by.  Employers are not suppose to make decisions based on your social media – but how would you know. 
Please make sure that all your information is correct on your resume.  I cannot tell you how many people send me resumes with wrong email or phone numbers.  People change their email and phone numbers, like I change my socks!  They forget to change it on their resumes, and other places.  There is a lot of social media we as people must maintain!  Good luck with your job search and if you need additional help, please contact BIRK Staffing we can help with your search.